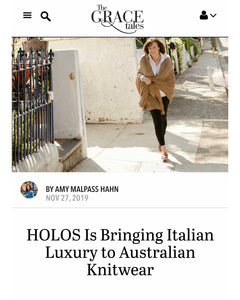 Click the link above to access the full article.
---
Exciting times at Holos luxury knitwear – the start of our travel-focused collaboration with Qantas airways. See our beautiful advert in the July issue onboard now, featuring our superfine merino Luxo T in silver-grey and oversized pure merino travel wrap in colour oyster. No-one travels like Australians and nothing travels like Holos! With thanks to Qantas media and travel insider @qftravelinsider 😄✈️👏🏼
---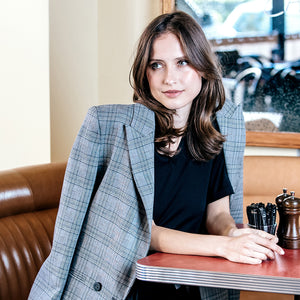 Ten ways to wear the wardrobe staple, from street style to jetset.   Looks styled by our favourite fashionista FiFi Milne – @fifireport. See the edit here.
---
Why spend your weekend reading pre-election noise when you could be choosing a beautiful superfine merino wrap by HOLOS luxury knitwear @holos.sydney for your Mum, or for yourself (hint, hint..) for Mother's Day? Gorgeous travel wrap in best-selling colour Caramel shown here. With thanks to the Store by Fairfax @thestore.com.au for the feature spot. We love our partners! Click to Shop +Australian Superfine Merino Travel Wrap, Caramel 
---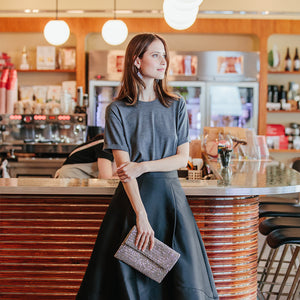 Great to chat with @alexandrakidd designs about the launch of our gorgeous new HOLOS boutique, opening tomorrow 15 November. Visit AKD Loves for the Q&A –alexandrakidd.com/akdloves/